The Video Sub System for bingo is currently in its final stages of production. It is designed to appeal to both existing and newer bingo players.

Features

PC Windows Based
Easily Configurable
Pictures, Text, Sounds, Videos, Sprites
Uses standard Windows formats (.BMP, .AVI, .WAV, etc.)
Multi Language
Easy to author new animations
Full Screen advertisements (Video or Still Images)
Multiple Monitors (each with different information)
Easily Expanded
Screen Transitions
Draw Screen



The draw screen, for example, would display a large ball with the number just called. The ball then shrinks to its location on the grid. Special numbers such as 11, 22, etc, have additional animations to add further excitement and incentive to players. The system also offers the ability to call the numbers as they are displayed.


Draw Support Screens

Using the multi monitor capabilities of the Video Sub System, secondary screens can be used to display supporting information while the draw is being conducted.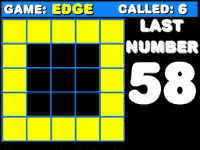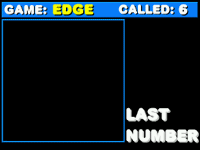 Idle time Screens

The time between games can be used to display the results of the previous game, and announce the time of the next game and prize value. The screens can also play full screen advertisements, statistical information, previous winners complete with photographs, promotions, How to Play details, and cross promote other facilities within a venue.